A list of channel events since the creation of the GiIvaSunner channel.
Season 1
April 2016
May 2016
June 2016
July 2016
September 2016
Season 2
November 2016
December 2016
January 2017
February 2017
March 2017
April 2017
May 2017
June 2017
July 2017
August 2017
September 2017
October 2017
November 2017
December 2017
Season 3
January 2018
February 2018
April 2018
May 2018
June 2018
July 2018
September 2018
October 2018
November 2018
December 2018
January 2019
February 28 - March 25, 2019
Season 3 Finale: After getting the channel back after a month of termination, the SiIvaGunner channel wraps up its third season.
Season 4
March 25, 2019
Season 4 Start: Season 4 officially begins with the rip Welcome - Gaylord National Resort & Convention Center.
April 1, 2019
Main article: April Fools' Day 2019
April Fools' Day 2019: SiIvaGunner begins the day with two abnormal rips: "Main Theme - Epic", a mashup of "Snow halation" and "Epic" by We Are Leo, and "Circus (Afro Mix) - Five Nights At Freddy's", a VvvvvaVvvvvvr reupload. After that, SiIvaGunner releases a CCC side story ("Unusual Circumstances"), followed by the stream "SiIva Direct 4.1.2019".
This Direct brings with it the announcement and release of SiIvaGunner (Blue Album), an April Fools' Day joke that appeared to be a Weezer tribute album, but was actually an album focused around blue balls rips. The Direct also reveals several pieces of information regarding the King for Another Day Tournament, as well as the "Waluigi Pinball (Beta Mix) - Mario Kart DS" rip that began Funny 7 Day. The Direct's information is then recapped in the video "Mariya Takeuchi In King For Another Day, Blue Album Out Today, Grand Dad Rip In April ∣ News Wave".
April 3, 2019
3: A continuation of the "2" event from 2018. All rips uploaded have a 3 somewhere in the game's title. Oddly enough, this happened on (4/3) instead of (3/3), but that was likely due to the channel's termination from earlier that year.
April 7, 2019
Funny 7 Day: Every rip uploaded this day, with the exception of Cats Don't Cry 80's - Bad Rats Show, had the "Beta Mix" version and "Meet the Flintstones" jokes.
April 15, 2019
Tax Day 2019: On the day of the income tax return deadline in the United States (colloquially known as Tax Day), every rip is related to Yoshi or the Yoshi series, referencing the "Yoshi committed tax fraud" meme.
April 21, 2019
Easter 2019: To celebrate Easter, every rip uploaded in the day is bunny-related, the overwhelming majority of which sample or reference Puerto Rican trap star Bad Bunny.
April 29, 2019
PewDiePie 9th Anniversary: To celebrate the 9th anniversary of PewDiePie's debut on YouTube, several rips uploaded on this day featured his songs.
Note: Only bolded rips are a part of the event.
May 4, 2019
"All Star" 20th Anniversary: To celebrate the 20th anniversary of "All Star", all rips uploaded on this day feature the song as a joke.
The catchphrase for rips uploaded on this day is: "Please be an all star. Get your game on; go play."
May 17, 2019
Minecraft 10th Anniversary: To celebrate the tenth anniversary of the release of Minecraft to the public, most of the rips uploaded on this day feature arrangements of Minecraft songs.
June 2, 2019
Chip tha Ripper Day: A whole day dedicated to Chip tha Ripper rips. They're all mashups with the "S.L.A.B. Freestyle".
June 9-14, 2019
E3 2019: E3 returns to SiIvaGunner for the fourth year in a row!
Various related rips were uploaded during the event, which were compiled into an "E3 2019" playlist:
On June 11, the team hosted "SiIva Direct • SiIva Lighthouse Live | E3 2019", a follow up to "SiIva Direct 4.1.2019". The Direct contained announcements for King for Another Day Tournament, a future event day, and a mystery Chip mashup.
Many King for Another Day Tournament samples were released by the channel for this event:
On June 14, most of the rips uploaded during this event were subsequently released in the album E3 2019 Press Kit, which was announced in the video "A leaky announcement".
June 16 - 17, 2019
Father's Day 2019: To celebrate Father's Day, most of the day's rips feature songs from "dad rock" artists, with the exception of "Cruis'n USA (Main Theme) - Cruis'n USA", which references the holiday in general.
June 18 - 19, 2019
National Go Fishing Day: To celebrate National Go Fishing Day, the event day's rips relate to fishing and fish. The event was first announced during the E3 SiIva Direct. A vast majority of the rips are of Ultimate Angler / StreetPass Fishing, and "Title (Day) (SpotPass Event: National Go Fishing Day) - Ultimate Angler / StreetPass Fishing" is made the featured video, as a tribute to the late Mr. Marowak, who loved StreetPass Plaza and used Coraline as an avatar character.
July 8, 2019
Grandpa Day: The day after Grand Dad Day (7/7), every rip uploaded features songs from or associated with GEICO commercials, in particular "I'm Not Yo Daddy I'm Yo Grandpa" by Biff Chitlins.
July 15, 2019
Gangnam Style 7th Anniversary: To celebrate "Gangnam Style"'s 7th anniversary, every rip uploaded, with the exception of "Goodbye Baby - LISA: The Painful", features songs by PSY.
August 8 - 9, 2019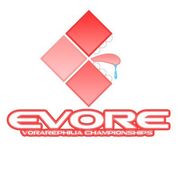 EVORE: On Vore Day (8/8), the @GiIvaSunner Twitter account becomes a vore-themed spoof of the Evolution Championship Series twitter account (@EVO). The display name changes to "EVORE", the avatar changes to the "EVORE" logo from the "VS MODE - M.U.G.E.N" and "Super Smash Bros. UItimate Direct 8.8.2018" rips, the header becomes a spoof of @EVO's, the location changes to "Las Vegas, NV", the linked website changes to "vore.com", and the description changes to the following:
The biggest, hypest, and most prestigious vore game tournament in the world! See you at Evore 2020 in Las Vegas! #Evore2020
This whole event ultimately lead up to the reveal of a new King for Another Day Tournament contestant: HOBaRT the mixer.
In addition, the account posts various in-character Tweets for the EVORE championship:
The account returned to normal shortly after this final Tweet.
August 10, 2019
National Waddle Day: To celebrate "National Waddle Day", every rip uploaded is related to the Waddle Dees from the Kirby series.
In addition, the @GiIvaSunner Twitter account retweets this relevant Tweet by @KTR_Zetto.
August 19 - 20, 2019
"Revenge" 8th Anniversary: To celebrate the 8th anniversary of the release of "Revenge" by CaptainSparklez, every rip uploaded on August 19 features the song as a joke.
Another rip celebrating the song's anniversary is uploaded the following day.
August 22, 2019
Studio Trigger 8th Anniversary: To celebrate the 8th anniversary of Studio Trigger's founding, every rip relates to works produced by the studio, or by Gainax, as Trigger was founded by two former Gainax employees.
August 31, 2019
Chain of Memories II Day: For an unknown reason, 69 rips from the fake game Kingdom Hearts: Chain of Memories II were uploaded at an incredible rate of roughly one per minute from 12:10 PM to 2:03 PM, with short pauses after "Simple and Clean (Mu Mix)" and "Simple and Clean (Omega Mix)" to bait-and-switch them as being closing rips. These uploads are generally shitpost-quality, with jokes such as bass-boosts, extreme reverb, Chip tha Ripper mashups, an extremely long line of joke "Simple and Clean" covers and switcheroos, and titles that completely abandon any sort of facade of being legitimate music uploads.
September 10, 2019
Not Funny Didn't Laugh Day[11]/9 + 10 Day: On 9/10, the channel celebrates an event day devoted to shitposting, heavily featuring the "9 + 10 = 21" meme, and the related meme "Awesome, He Finally...", as jokes.
October 26, 2019
Back to the Future Day: In reference to the movie Back to the Future (in which the main characters travel back in time from October 26, 1985), the rip uploaded on this day feature Back to the Future/Rick & Morty-related songs and jokes, and songs related to time travel and the concept of time.
After this event, channel uploads are put on hiatus for one day.
October 28 - November 4, 2019
The SilvaGunner Spooktacular Halloween Horror Special: Part III: The channel celebrates Halloween once again with an interactive whodunit mystery.
Later, at November 2, the channel description changes to the binary code: "01010010 01101001 01101110 01100111 01101001 01101110 01100111 00111010 00100000 01100110 01101111 01110010 01101101 01110011 00101110 01100111 01101100 01100101 00101111 00001010 01010111 01101111 01101110 01100100 01100101 01110010 01101100 01100001 01101110 01100100 00001010 01010011 01110001 01110101 01100001 01100100 01110010 01101111 01101110 00001010 01001101 01101001 01111000 01100101 01110010 00001010 01001001 01101110 01100110 01101001 01101110 01101001 01110100 01100101"[12]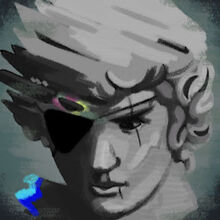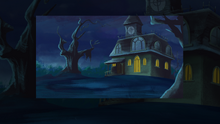 November 14-15, 2019
Album Exclusive Day: Most rips uploaded on those two days were tracks that were previously only available in the albums.
November 23 - December 27, 2019
Main article: King for Another Day Tournament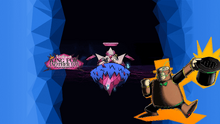 December 25, 2019
Christmas 2019: Every rip uploaded relates to Christmas or winter.
January 2-5, 2020
MAGFest 2020: SiIvaGunner returns to MAGFest from January 2 to January 5, 2020.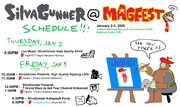 Season 4 Episode 2
February 2-3, 2020
MAXIMUM QUALITY ACHIEVED Day: Every rip released on these two days except for "Fireworks Fanfare - Super Mario Bros. 3" is a track on the MAXIMUM QUALITY ACHIEVED album. The event concludes with the album's announcement video.
February 14, 2020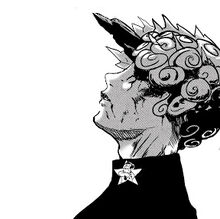 Valentine's Day 2020: In celebration of Valentine's Day, every rip uploaded on this day relates to the subjects of Valentine's Day and romance, with the main focus being on lost love and loneliness.
References
See also
Events
see also: List of channel events
---
---
---
---
---
Community content is available under
CC-BY-SA
unless otherwise noted.