The MAGFest 2019 SiIvaGunner panel was a panel hosted by members of the SiIvaGunner team at MAGFest 2019. It was first announced with the video "A MAGnificent Leak!". The panel is available on MAGFest's YouTube account as "MAGFest 2019: SiIvaGunner Presents - High Quality Ripping", and the online Q&A is on SiIvaGunner2 as "SiIvaGunner MAGFest 2019 Q&A Live Stream".
This is the second time SiIvaGunner has appeared at MAGFest as a guest. The first was MAGFest 2018. The team will appear again at MAGFest 2020.
Summary
On December 7, 2018, during the beginning of The Grinch takeover, The Grinch uploads "A MAGnificent Leak!", a "leak" of SiIvaGunner's already-announced appearance at MAGFest 2019.
On January 2, Wood Man announced the schedule for the team's appearance. There are two autograph sessions and a panel:

Autograph session 1:
January 4th, 2019, 6:30 to 7:30 pm EST

Autographs BLUE (Expo Hall E)
Sign up (attendees): https://onsite.uber.magfest.org/attractions/index

Panel:
January 5, 2019, 6:00 to 7:00 pm EST
"Panels 1" area, Cherry Blossom Ballroom

Autograph session 2:
January 5, 2019, 7:30 to 8:30 pm EST
Autographs RED Expo Hall E

On January 4, around 11:50 am EST, the SiIvaGunner channel was terminated. The team later announced that there would be a Q&A session on the backup channel:

Online Q&A
January 5, 2019, 9:00 pm EST
YouTube on SiIvaGunner2 (previously called SiIvaGunner (backup))

Attendees were given a free download of an as-of-yet unreleased album as well as copies of dante's album for The SiIvaGunner Christmas Comeback Crisis Original Soundtrack.
After the Q&A, the team streamed the top 6 contenders of an impromptu Super Smash Bros. Ultimate tournament.
Timeline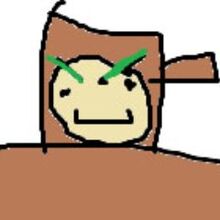 Starting from January 2, Wood Man took over the @GiIvaSunner Twitter account and began Tweeting about MAGFest. The description changed to "nice" apart from the email link, the location was changed to "Maryland", and the account posted Tweets in-character for the Wood Man.
December 27
Tweet
Ref
Note
hey guys >:]

these very nice and very exclusive siivagunner-themed posters will be on sale at magfest!

you'll be able to score one of these masterpieces for $15 (or both in a combo pack for $25)!

[2]
These posters were teased on December 16.
make sure you stop by at the "rock island" store booth near the concert hall at magfest since that's the only place you can get em >;]
[3]
January 2
Message
Ref
Note
[A video where Wood Man wishes a "happy nice year" and to "see you in 2019 >:]", set to an mm2wood arrangement of "Auld Lang Syne".]
[4]
im bakc baby... cant wait see you guys at magfest >;]
[5]
this year we're hosting two events at magfest:

an autograph session and a panel!

the autograph session will be on jan 4th, from 6:30 to 7:30 pm and you can register via this page if you're an attendee: https://onsite.uber.magfest.org/attractions/index

[6]
and the panel will be held at the "panels 1" area in the "cherry blossom ballroom", on jan 5 from 6pm to 7pm.

you'll get to see a lot of extra cool surprises at the panel, so don't miss out >:]

[7]
a little birdie has just informed me that there is another autograph session!

it will be from 7:30-8:30 on the 5th of january, at Autographs Red Expo Hall E. so there's a second chance for you if you miss out on use the first time!

[8]
[A retweet of this Tweet by PinkieOats.]
[9]
January 4
Message
Ref
Note
yo our friends in the youtube poop community are having a panel to explain about their art and influences. a bunch of their refs make it to rips till this day so you know theyre good. go check them out tonight at 1am at panels 5
[10]
here is the full schedule for siivagunner at magfest!

every opportunity where you can meet us is listed here >:]

[11]
autograph signup registration here: https://t.co/65yCDTHegz
[12]
And yes, we're well aware of the situation with our channel right now.

We will be discussing it as well as our plans for the future on the panel and the online Q&A.

The online Q&A will be at GMT-5 so it is important that you tune in.

[13]
Around 11:50 EST (GMT-5) that morning, the channel was terminated due to reports of copyright infringement. Time was clarified to 9:00 PM GMT-5 (see below).
In the meantime, here is the link to our backup channel. http://tinyurl.com/siivagunnernice

We'll have more details in the future! #highqualityRIP

[14]
#HighQualityRIP was the Twitter hashtag used by fans of the original GiIvaSunner channel when it was taken down.
(9:00 PM GMT-5, sorry)
[15]
A clarification for the Q&A's time.
we're starting autograph session 1 now
[16]
we're still doing autographs at magfest and there's currently no line!

if any of ya'll wanna duck in and get something signed real quick-like, now's your chance! https://onsite.uber.magfest.org/attractions/autograph-sessions?feature=silvagunner

[17]
we are currently signing autographs! go to expo hall e. nice
[18]
it's at autographs hall BLUE, Expo Hall E. be there or be square!!
[19]
6 minutes left till we close up my bros, come and get your stuff signed with a nice signature >:]

autograph blue, expo hall e!

[20]
thank you all for coming by, it was super nice meeting you all >:]

there are two more opportunities to meet us, check out this infographic for details!

[21]
[A retweet of this Tweet by GiIvaSunner.]
[22]
January 5
Message
Ref
Note
our panel begins at 6pm at PANEL ROOM 1 at the CHERRY BLOSSOM BALLROOM.

magfest attendees, don't miss it!! >:]

[23]
>:] the siivagunner panel is about to begin, you can watch the stream here:
[24]
nice magfest panel is starting in 3 minutes!!!
[25]
Our channel was taken down because our counter claims email was never sent off by your system, would you be able to help us out in correcting this? @TeamYouTube
[26]
[Note: our counter claim was rejected by your team because of "suspected abuse" for reasons we do not know]
[27]
our online Q&A is starting very soon!!!
[28]
here is a link to the stream where you can wait for us to begin!

>:]

[29]
we are having some delays at the moment, but please be patient!

we're working hard to have the stream up as soon as possible so please be nice and bear with us
[included with a picture of Wood Man wearing a hat and holding a hammer towards a fire]

[30]
The stream was delayed by about an hour.
the Q&A begins in 5 minutes!!!!!!!!!
[31]
our Q&A has now started!!!!!!!!!
[32]
thanks' for watching the online Q&A!

stay tuned for more stream shenanigans, as the siivagunner team plays smash bros!!!

[33]
hopefully they'll use the wood man spirit. >:]
[34]
we're live now with smash! check it out


[included with a link to the stream]

[35]
[a retweet of this Tweet by @Starjeti.]
[36]
The image is a reference to the artwork included with the delays.
January 6
| Message | Ref | Note |
| --- | --- | --- |
| magfest is over, but the memories are eternal | [37] | |
| unless you get like amnesia or something. that'd ultra suck | [38] | |
| [a retweet of this Tweet by @wheel_able] | [39] | "Alone On A Friday Night? God, You're Pathetic" is a reference to a panel of Sonic the Hedgehog saying the phrase from Archie Comics. |
January 7
| | | |
| --- | --- | --- |
| [a video of Omniputance doing the Fortnite default dance at MAGFest while the accompanying track plays.] | [40] | |
Panel hosts
(from left to right)
Transcript
Panel
"Now listen closely!"

This page's transcript section is incomplete! You can help out by finishing it.
Q & A
Note: Because of the Q&A's chaotic nature and the sheer volume of questions, only some answers have been paraphrased below.
About termination
Questions about the channel's termination and the team's plan moving forward.
What did you get deleted for?

Copyright. Sony Music Entertainment Japan gave the channel 3 strikes in one day.
The email counter-claiming the take-down implies that the following videos were responsible[41]:
Will we get all the old rips back?

Yes! Essentially all of the rips (aside from ones with content ID) were backed-up 3 days in advance. The full story is that ShonicTH spontaneously decided to backup all the channel's videos, though any rip with content ID spat out an error message. The team has a schedule of all rips uploaded since December 2016, however, so they have the rip's title and who made each rip.
The team will not upload rips whose rippers do not want re-uploaded out of respect. They will also not re-upload the rips that caused the issue in the first place.
Is there any chance of counter-acting the strikes? Is the original channel gone?

Possibly. YouTube responded to one of the team's Tweets, meaning there is a chance. The team is currently assuming the worst for the time being, however there is a very small chance the channel will survive. Don't count on it, though.
Is there any way to (re)watch the MAGFest 2019 panel?

Not yet. MAGFest usually takes a few months to re-upload the panel, however the team will upload their own version at some point.
When will you guys return to uploading rips?

We're not sure. It will definitely be after MAGFest ends, but it will be a few weeks.
Will there be a last minute channel like there was the last time the channel went down?

No, the SiIvaGunner team will just continue what they're already doing.
How much did you guys freak out when the channel was deleted?

SSB_Seal was woken up to the news, and he literally didn't know what to think. When he entered the room, he saw everyone freaking out. Chaze says that after the strikes that had taken place a month ago, he was more prepared for the situation. Twonko and Hinchy say that while there was some amount of badness, it wasn't as bad as they would've expected, since they figured out their backup plans relatively fast.
Will you allow people to resubmit rips that weren't backed up by the bot? If so, would they be sent to the same email?

Yes to both, though you might have to wait for a while due to the 50 video per day limit.
When can we expect rips to be reuploaded?

None of the team are sure. Probably in a few weeks.
How do you feel about people re-uploading rips for preservation's sake?

Go for it!
Is the original channel really gone?

It's not known for certain yet, but it's very likely.
How long have you guys been keeping a backup?

ShonicTH was attending a college with amazing internet, so he got the spur-of-the-moment idea to back up the channel just in case something happened, coincidentally three days before the channel was terminated.
About SiIvaGunner
Questions about the channel's past and plans for the future not related to its termination.
Does SiIvaGunner accept submissions, and if so, where?

Yes! Email to highqualityrips@gmail.com. The SiIvaGunner team also has plans for the semi-near future to set up something for this purpose on their official website, HighQuality.Rip. Also relevant is the channel's tutorial for submitting rips.
Will there be a Touhou album?

Maybe at some point, though there are currently no plans for one.
[From dante] If I singlehandedly make the entire Touhou album, can we release it?

Yes... no (vetoed by Chaze the Chat).
Can we bring back The Nutshack as a reocurring meme?

The Nutshack never fully went away in the first place, but Nutshack rips do fit with SiIvaGunner's current goal of trying to harken back to the tone of 2016-era SiIva, with more spontaneous and shitposty rips. So yes, Nutshack rips are encouraged.
Will the King for Another Day Tournament get more newcomers?

Yes. The tournament will have 32 characters, with about 13 returning characters and 19 newcomers.
Will there be a sequel to STRINGS OF FATE ~ SiIvaGunner: King for a Day Tournament Original Soundtrack?

Yes!
How did you decide on Adam Levine and Quote for KFaD2?

Adam Levine was chosen by Chaze the Chat, while Quote was randomly selected from MAGFest 2019 panel audience members.
How were KFaD contenders chosen?

For the original King for a Day Tournament, the team chose the contenders by picking five of the six most popular fan requests, four fan submissions that they thought were especially good, four that were picked by channel contributors, and four picked by backroom members. KFaD2 will have a similar split, but some of the characters will be submitted by art contributors, one will be picked by Chaze, and one will be randomly selected from MAGFest 2019 panel audience members.
How many more episodes of The SilvaGunner Christmas Comeback Crisis will there be?

Two more of the main story, plus a few side episodes the team is working on.
How did you come up with the name "SiIvaGunner2"?

The name is an homage to SilvaGunner's own backup channel SilvaGunner2.
If I want to learn how to make my own rips, what would you recommend I do?
What was your biggest inspiration for the Reboot ARGs?
About being in SiIvaGunner
Questions to the team about their experiences and opinions on SiIvaGunner events and opinions.
[To SSB_Seal] What is your favorite rip?

SSB_Seal's favorite rips are Final Destination - Super Smash Bros. Melee by turdl3, and its sequel, Final Destination (Chiptune Version) - Super Smash Bros. Melee.
[From Sean-Patrick to Nape Mango] What is the coolest thing that has happened in your SiIva career?

Nape Mango: "Meeting you, bitch!" Longer answer: Sean and his friends were in a marching band, and they were playing We Are Number One, so Nape's friends asked him to tell them that he made the first We Are Number One rip. He did, and they started up a conversation, and they've been friends since then.
About SiIvaGunner's community
Questions about SiIvaGunner's community and fandom.
[From Triple-Q] The general mashup/remix community has adopted "rip" as a catch-all term for any kind of musical goof, including mashups/remixes. Do you endorse the use of this term or not?

No. The term "rip" refers to a specific kind, where it's disguised as a legitimate upload of a song from a video game.
How well are you affiliated with much of the YTP community (Mowtendoo, Xarlable, etc.)

Pretty well. Xarlable is a backroom member, and Mowtendoo is a major pal of the team. Big Purp is also a channel contributor.
Is there any process for people getting into the team?

Yes. The process is: After a bunch of rips that are good enough to get on the channel, members of the team might get a good feeling about you and ask if you want to be part of the team.
What do you guys think of the comments section?

For the people who leave comments with their genuine thoughts, or leave genuine funny comments: we all appreciate and love you guys. For the people who post comments to get attention or to be stupid and funny: please, stop.
What do you guys think of the wiki?

Hinchy really appreciates that people are cataloging the channel's history and rips, and the only thing she wants is for the editors to finish adding all her rips. 123zc really likes Mike's page, and doesn't like how his name has a 1 at the end (which has since been fixed). Craz Xexe is disappointed that the wiki does not have a memorial to Inspector Gadget.
About the SiIvaGunner team
Questions about the SiIvaGunner team's opinions and favorites, not necessarily related to SiIvaGunner.
Random questions
Shitpost-quality questions and other random questions.
[To Nape Mango] What is your Social Security number?

2. [Hold his phone to the camera showing the number 2; this is the Q&A's thumbnail.]
References
Events
see also: List of channel events
---
GiIvaSunner (Jan 9, 2016 – Apr 6, 2016)
---
SiIvaGunner Season One (Apr 12, 2016 – Oct 29, 2016)
---
SiIvaGunner Season Two (Nov 3, 2016 – Dec 31, 2017)
---
SiIvaGunner Season Three (Jan 1, 2018 – Mar 25, 2019)
---
SiIvaGunner Season Four (Mar 25, 2019 – Jan 8, 2020)
---
SiIvaGunner Season Four Episode Two (Jan 8, 2020 – present)
Community content is available under
CC-BY-SA
unless otherwise noted.