The MAGFest 2019 SiIvaGunner panel was a panel hosted by members of the SiIvaGunner team at MAGFest 2019. It was first announced with the video "A MAGnificent Leak!". The panel is available on MAGFest's YouTube account as "MAGFest 2019: SiIvaGunner Presents - High Quality Ripping", and the online Q&A is on SiIvaGunner2 as "SiIvaGunner MAGFest 2019 Q&A Live Stream".
This is the second time SiIvaGunner has appeared at MAGFest as a guest. The first was MAGFest 2018. The team appeared again at MAGFest 2020.
Summary
On December 7, 2018, during the beginning of the Grinch Takeover, The Grinch uploads "A MAGnificent Leak!", a "leak" of SiIvaGunner's already-announced appearance at MAGFest 2019.
On January 2, Wood Man announced the schedule for the team's appearance. There are two autograph sessions and a panel:



Autograph session 1:
January 4th, 2019, 6:30 to 7:30 pm EST

Autographs BLUE (Expo Hall E)
Sign up (attendees): https://onsite.uber.magfest.org/attractions/index

Panel:
January 5, 2019, 6:00 to 7:00 pm EST
"Panels 1" area, Cherry Blossom Ballroom

Autograph session 2:
January 5, 2019, 7:30 to 8:30 pm EST
Autographs RED Expo Hall E

On January 4, around 11:50 am EST, the SiIvaGunner channel was terminated. The team later announced that there would be a Q&A session on the backup channel:



Online Q&A
January 5, 2019, 9:00 pm EST
YouTube on SiIvaGunner2 (previously called SiIvaGunner (backup))

Attendees were given a free download of an as-of-yet unreleased album as well as copies of dante's album for The SiIvaGunner Christmas Comeback Crisis Original Soundtrack.
After the Q&A, the team streamed the top 6 contenders of an impromptu Super Smash Bros. Ultimate tournament.
Timeline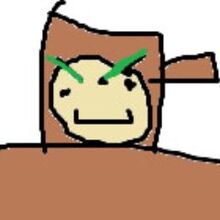 Starting from January 2, Wood Man took over the @GiIvaSunner Twitter account and began Tweeting about MAGFest. The description changed to "nice" apart from the email link, the location was changed to "Maryland", and the account posted Tweets in-character for the Wood Man.
December 27
Tweet
Ref
Note
hey guys >:]

these very nice and very exclusive siivagunner-themed posters will be on sale at magfest!

you'll be able to score one of these masterpieces for $15 (or both in a combo pack for $25)!

[2]
These posters were teased on December 16.
make sure you stop by at the "rock island" store booth near the concert hall at magfest since that's the only place you can get em >;]
[3]
January 2
Message
Ref
Note
[A video where Wood Man wishes a "happy nice year" and to "see you in 2019 >:]", set to an mm2wood arrangement of "Auld Lang Syne".]
[4]
im bakc baby... cant wait see you guys at magfest >;]
[5]
this year we're hosting two events at magfest:

an autograph session and a panel!

the autograph session will be on jan 4th, from 6:30 to 7:30 pm and you can register via this page if you're an attendee: https://onsite.uber.magfest.org/attractions/index

[6]
and the panel will be held at the "panels 1" area in the "cherry blossom ballroom", on jan 5 from 6pm to 7pm.

you'll get to see a lot of extra cool surprises at the panel, so don't miss out >:]

[7]
a little birdie has just informed me that there is another autograph session!

it will be from 7:30-8:30 on the 5th of january, at Autographs Red Expo Hall E. so there's a second chance for you if you miss out on use the first time!

[8]
[A retweet of this Tweet by PinkieOats.]
[9]
January 4
Message
Ref
Note
yo our friends in the youtube poop community are having a panel to explain about their art and influences. a bunch of their refs make it to rips till this day so you know theyre good. go check them out tonight at 1am at panels 5
[10]
here is the full schedule for siivagunner at magfest!

every opportunity where you can meet us is listed here >:]

[11]
autograph signup registration here: https://t.co/65yCDTHegz
[12]
And yes, we're well aware of the situation with our channel right now.

We will be discussing it as well as our plans for the future on the panel and the online Q&A.

The online Q&A will be at GMT-5 so it is important that you tune in.

[13]
Around 11:50 EST (GMT-5) that morning, the channel was terminated due to reports of copyright infringement. Time was clarified to 9:00 PM GMT-5 (see below).
In the meantime, here is the link to our backup channel. http://tinyurl.com/siivagunnernice

We'll have more details in the future! #highqualityRIP

[14]
#HighQualityRIP was the Twitter hashtag used by fans of the original GiIvaSunner channel when it was taken down.
(9:00 PM GMT-5, sorry)
[15]
A clarification for the Q&A's time.
we're starting autograph session 1 now
[16]
we're still doing autographs at magfest and there's currently no line!

if any of ya'll wanna duck in and get something signed real quick-like, now's your chance! https://onsite.uber.magfest.org/attractions/autograph-sessions?feature=silvagunner

[17]
we are currently signing autographs! go to expo hall e. nice
[18]
it's at autographs hall BLUE, Expo Hall E. be there or be square!!
[19]
6 minutes left till we close up my bros, come and get your stuff signed with a nice signature >:]

autograph blue, expo hall e!

[20]
thank you all for coming by, it was super nice meeting you all >:]

there are two more opportunities to meet us, check out this infographic for details!

[21]
[A retweet of this Tweet by GiIvaSunner.]
[22]
January 5
Message
Ref
Note
our panel begins at 6pm at PANEL ROOM 1 at the CHERRY BLOSSOM BALLROOM.

magfest attendees, don't miss it!! >:]

[23]
>:] the siivagunner panel is about to begin, you can watch the stream here:
[24]
nice magfest panel is starting in 3 minutes!!!
[25]
Our channel was taken down because our counter claims email was never sent off by your system, would you be able to help us out in correcting this? @TeamYouTube
[26]
[Note: our counter claim was rejected by your team because of "suspected abuse" for reasons we do not know]
[27]
our online Q&A is starting very soon!!!
[28]
here is a link to the stream where you can wait for us to begin!

>:]

[29]
we are having some delays at the moment, but please be patient!

we're working hard to have the stream up as soon as possible so please be nice and bear with us
[included with a picture of Wood Man wearing a hat and holding a hammer towards a fire]

[30]
The stream was delayed by about an hour.
the Q&A begins in 5 minutes!!!!!!!!!
[31]
our Q&A has now started!!!!!!!!!
[32]
thanks' for watching the online Q&A!

stay tuned for more stream shenanigans, as the siivagunner team plays smash bros!!!

[33]
hopefully they'll use the wood man spirit. >:]
[34]
we're live now with smash! check it out


[included with a link to the stream]

[35]
[a retweet of this Tweet by @Starjeti.]
[36]
The image is a reference to the artwork included with the delays.
January 6
| Message | Ref | Note |
| --- | --- | --- |
| magfest is over, but the memories are eternal | [37] | |
| unless you get like amnesia or something. that'd ultra suck | [38] | |
| [a retweet of this Tweet by @wheel_able] | [39] | "Alone On A Friday Night? God, You're Pathetic" is a reference to a panel of Sonic the Hedgehog saying the phrase from Archie Comics. |
January 7
| | | |
| --- | --- | --- |
| [a video of Omniputance doing the Fortnite default dance at MAGFest while the accompanying track plays.] | [40] | |
Panel hosts
(from left to right)
Transcript
"Now listen closely!"

This page's transcript section is incomplete! You can help out by finishing it.
To open the dropdown, click "Expand".
WIP
 [An edited version of An Essential Announcement plays, with the part announcing the album replaced with, "WELCOME 2 THE SIIVAGUNNER PANEL"]
add later: Two one two HEY!
Chaze the Chat: We SilvaGunner (lowercase L), we rip.
[The Crowd Cheers]
References
Events
See also: List of channel events • Breaks • Events by season
---
---
---
MAGFest 2019 SiIvaGunner Panel (Jan 2–6, 2019)
---
---
---
---